RECOMMENDATION OF GENERAL OPERATIONS BUDGET MID‐YEAR ADJUSTMENTS TO BOARD OF EDUCATION ‐ FEB 2, 2015


02/02/2015 Work Session

  Agenda Item – Approval of Monthly Financial Report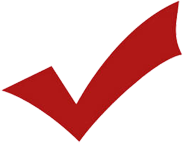 TSA Board Contributions – video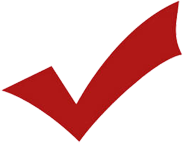 Mid-Year Pay Raises For Teachers – video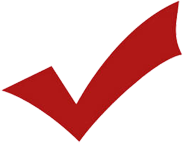 Title I Comparability Payment – video
Preparatory Q&A with DeKalb Schools
"Classrooms First for Georgia", OCGA § 20-2-171, says "Each local school system shall spend a minimum of 65 percent of its total operating expenditures on direct classroom expenditures,"
Question:  What is the percentage of direct classroom expenditures for FY15 in accordance with this statute?
Answer:  At this point in FY15 we do not know what direct classroom expenditures will come to. Our best estimate is that it will be approximately 62%+
Question:  What is the percentage of direct classroom expenditures for the mid year budget adjustment by itself in accordance with this statute?
Answer:  Considering the midyear budget adjustment by itself ($8,874,346) the estimated component that would be direct classroom expenditures would come to 32%.

Dr. Michael Bell – Chief Financial Officer
TSheet
Adopted budget on June 25, 2014: $801M in anticipations and $800M in appropriations
Anticipations
On June 25, estimated fund balance was $20M
Actual Ending Fund Balance FY2014 (General Operations) – $40M
As of Dec 2014, revenues were ahead of projections by $34M
Of that would like to appropriate an additional $8.8M
Also commit another $10M to fund balance growth to bring that up to over $50M
That should give us an additional $15M surplus
Appropriations
June 2014 the board voted to appropriate $800M
The 2nd page of the T-Sheet is a line item listing of new appropriations totaling $8.8M
The new budget would be a total of $809M
Stan Jester (Board Rep) – Please explain the footnote at the bottom of page 1 – "$2.5 million assigned for intergovernmental relations"
Michael Bell – The superintendent asked that I assign a component of the fund balance.  This has to do with addressing the annexation of Dekalb unincorporated areas.
Stan Jester – Is this $2.5M reflected anywhere else?
Michael Bell – no
Stan Jester – It's just an entry in the ledger?
Michael Bell – yes.  It will be brought before the board before it's spent.
Stan Jester – Along the lines of that expense, I would like to warn the administration of the Georgia Government Transparency and Campaign Finance Act.  It allows certain activities and prohibits others.  I would like the administration to be well aware of that before any laws are broken.
Please give us more about the Charter Schools Budget Adjustment.
Michael Bell – The original budget appropriated $29.8 million for charter schools.  The enrollment is tough to forecast.  The enrollment was higher than expected and the value per FTE went up.  The recalculation requires another $1.7 million.
Stan Jester – The FTE count is in October?  Can we give a presentation on FTE counts when they are done?
Michael Thurmond – I think that's inaccurate.  Dr. Preston has done an outstanding job.
Preston – We meet with every single school in the district and train them on how to maximize their FTE.  The schedule is where the rubber meets the road.  That will tell you if you can meet academics and funding.
Stan Jester – FTE funding is one of the largest sources of revenue, if we could get documentation on the FTE numbers.
– – – – – – – – – – – – – – – – – – – – – – – – – – – – – – – –
Title I Comparability Payment starts now
Watch Video and Transcript
– – – – – – – – – – – – – – – – – – – – – – – – – – – – – – – –
Dr. Melvin Johnson (Board Chair) – Would this situation be impacted by the influx of students from outside DeKalb?
Beasley – It is impacted anytime staff has to be provided.  Increases or decreases in enrollment can affect that.
Michael Thurmond – special needs kids move into the county because they know we provide a higher quality service.  We know it and we're proud of it.  That commitment was done long before most of us were here.  We're just maintaining it.
[00:21:30]
Marshall Orson (Board Rep) – I assume this is a federal issue and deals with IDEA.  We're depending on the GaDOE to be our messenger to the federal government.  Is there a pathway to engage federal DOE?  I'm a little uncomfortable with this going through the state.
Michael Thurmond – You're right.  There have been discussions with people who know people on the federal level.  We're hopeful we can resolve this.  We don't want to escalate this through a federal path.  I know your friends stand at the ready to assist us with escalating it to the federal government.
Marchall Orson – I see a report on the nurses here in the financial report.  Are the nurses part of any of this?
Michael Thurmond – I'm leaving this one for my bosses to make a determination as to whether or not it should be included in these allocations.  We asked Dr. Tinsley about providing additional nurses in our middle schools.  It's up to the board to decide whether or not to include it in the mid year adjustment or next year.
Marshall Orson – Since we're half way through the year, would the impact be half of this $800K estimate?
Michael Thurmond – more or less depending on how quickly we can hire the nurses.
Marshall Orson – Looking at the projected costs of extending IB at our three IB high schools.  We do not have a fully articulated IB program which has an impact on our school choice program.  Because kids in our middle school for choice for IB fall off the path in 9th grade.  I'd like to see us incorporate that.
Michael Thurmond – Let me follow back up with you on that.
[00:26:04]
Orson – I'd like to begin to experiment with zero based budgeting.  I don't want to get to May and say it's too late to start that process.
I was in a fortune 100 company and things just get automatically baked in there.  We'd ask why it's in there and nobody took it out.
I'd like to hear a plan of how we would do this.
Thurmond – What did the board decide?
Orson – I thought we decided that it wouldn't be full scale, but on a beta basis and pick some areas to introduce this.
Thurmond – If the board will provide us clear we will comply.  I remember we talked about it but don't remember a specific directive.
Orson – I just want to bring it up now before it's too late.
I understand a lot of these expenses.  The one concern is that we have the opportunity to put money directly toward our teachers and staff and that these adjustments don't reflect that.
Whether it's in the form of salary, or going back to a question I asked legal counsel last month, in the form of retirement contributions.  I'd like to make sure if we elected now to begin a new retirement contribution it wouldn't have an impact on our legal standing in our current litigation.  I recall that it would not.  Those are separate issues.
The overall budget concerns me.  We have some additional funds and we need to put some of this money towards our staff.
Bell – I've been the CFO of a large city, large county and now a large school district.  One of the things that has been impressed upon me is that local educational budgeting has parameters built into it that will somewhat bring you back from a pure ZBB [zero based budgeting] approach.  Such as the comparability issue we were discussing.  We are compelled to spend money at a previous level.
Mr. Jester has asked questions from day one about the 65% target for direct classroom expenditures.  We're at about 62% now.  We got a waiver last year.  You have some limitations.
Orson – We are a labor intensive cost of business.  However, it behooves us that … Mr. Williams may have an organizational structure of how we did business 25 years ago.  He's constrained from optimizing it.  There hasn't been time to restructure.  Some zero based budgeting might help us with organizational efficacy.  I thought we had agreed to at least try it.  Then that would allow us to make a broader policy decision.
Thurmond – With the direction of the board, we'll look at that.  One missing element is a missing financial system that could be used to develop a budget like that.  The district hasn't invested the last 10 years in the latest software.  We are getting ready to make that investment.
Orson – I support that.  We need those kind of systems.
[00:33:10]
Vicki Turner (Board Rep) – I'd like to go back to when Mr. Jester was asking questions.  We receive our board member work/business session books that contain this information.  We have the opportunity to gather questions.  I have the opportunity to email the superintendent with any clarifying questions that I have regarding these reports.
I have here a stack of papers with all the questions and answers.  Most of the questions here have been asked today.  Why bother asking the question via email if we're going to come here and ask the same question.  Unless the purpose of asking the question is for the sake of the broader audience … as in the TV cameras.  Because if we are getting the answers to the questions, or we don't have the time.  From what I have compiled here, all the questions are being addressed.
If the procedure has been to send the information to the board members, so we can review the contents and ask the department heads.  If the process is broke, we need to fix it.  If it's not broke, it would lessen the time that we spend on these redundant items.
[00:35:47]
Dr. Johnson – I think you are correct.  There are different reasons for questions like anything else which is why I asked Mr. Jester and Dr. Erwin if we could get a time to iron out the language and programs we use for finance.  Hopefully the time spent with Dr. Bell would limit the time spent in these meetings for informational purposes.
Dr. Joyce Morley (Board Rep) – It was my understanding that we were invited by the superintendent to two hour slots where we could partake in some of this.  I don't have a problem with a retreat, but retreats are supposed to be beneficial.  One man's dream is another man's nightmare.  We have to begin to look at things and behold again, I'd like to see the purpose and I'm passionate about education and what we're doing.
I do agree with Ms. Turner.  We have to begin to look at making sure we're taking a position and not posturing in order to be able to do what we're doing.  And also making sure that when we're talking about transparency, who is benefiting and what is the benefit of.  If we're going to educate, we need to be educated.  What might be one person's need for one particular level, it's almost like you're going to put everybody's needs at the same level and that's not all the way true.
I'd like to challenge my fellow board members to look inside ourselves and be able to take a panoramic view and take an introspective look at ourselves and say what is the purpose.  What is it all about?  What is it all for?
I agree.  We've had these notebooks for over a couple of weeks.  If there are questions that need to be axed [sic] and we've never been turned down … anything I've ever need, I've always gotten it.  I've gotten the answers to them.  This makes us better informed because it seems as if we come here, we're not prepared and not informed.  So, if we're not informed, we can't inform anybody else.  I think we have to look at the purpose of a board.  I've been on many boards.  This isn't the only board I'm on.  We have to begin to look at the role of a board member and again I go back and I know you don't like the Carvers, but Carvers Book on running boards and what it's all about and how things should be done.  I'd like to challenge you all to look at that because this is a time when we're suppose to begin to make sure we are taking care the business of the county, the children, the parents, the constituents, everybody that's out here.  But not just utilizing this time to just be able to say we have the time to use it.
It's not pertinent, it's not impacting and we're not a perfect society.  But, when we're looking at where we've come from and what we've done in the last 2 or 3 years, we really need to be saying that all of us have been working together and none of us is as great as all of us.  So, I do agree that we have to begin to look at the reasoning and the rhyme for all the questions and not being able to take the time to be able to do that here once a month.
[00:40:34]
Dr. Michael Erwin (Board Rep) – Looking at the T Sheet, the 6 new bus mechanics is a good thing.  The Auction Operating Costs … where do the funds for the auctions go?
Joshua Williams – We anticipate about $200K generated from the auction services.  We have received about $105K to date.  We would like to leverage some of the operating costs.
Marshall Orson – Could any of these items be moved to SPLOST?  Some of these look to be capital expenses.  HVAC, paving, … I would think these would be better to use SPLOST.
Dr. Bell – We consult with facilities about using SPLOST and have been told that SPLOST can't cover these items.
Orson – HVAC is a capital expense.  SPLOST is set up for capital expenses and seems like the HVAC would meet that definition.
Williams – The HVAC was an emergency purchase where vandalism took place.  Wherein we had capital projects ongoing we are able to use SPLOST funds.
Orson – When we have access funds, we have flexibility.  The law provides us the flexibility to make additional commitments even if we haven't specifically approved a particular SPLOST project.  The small local school projects are essentially the nature of adhoc additions to utilization of our SPLOST funds.
I would like to recommend that we put in an up to amount for nurses perhaps in the range of $400K so the process for staffing nurses can begin.  Would you be comfortable with that Mr. Thurmond?
Thurmond – It's up to the board.  It's an area that has been historically neglected.  It's up to the board's direction, we would embrace it if given the opportunity.
Johnson – You're asking a poll from the board if the Superintendent should bring back a recommendation?
Orson – I would like to amend this to add an additional $400K for the engagement of nurses for the remainder of this year.
Morley – Can we get the Superintendent and CFO to look at this and maybe HR, and see how to do this instead of making the decision right here, right now.
I think we can't be making these rash decisions.  I think there needs to be something looked at.  I agree there should be nurses.  But I think if you put somebody on the spot, let's do it right now, let's do it, I'm the board and I'm your boss, hey what am I going to do.  I'm going to sit back and go ahead and do it.
Orson – Point of order.  There is a motion on the floor.
Morley – There have been many points of order.  They've been overlooked.
Johnson – Let's address that particular point.  Mr. Orson wants to spend no more than $400K on a nurses budget for the remainder of the school year.
Moved my Mr. Orson, 2nd by Mr. Jester.  Is there any discussion?
Dr. Erwin – I'd like to hear a timeline.
Thurmond – Now that we have some idea this is the will of the board, I'd like to have Dr. Tinsley to look at what is possible for $400K.  Perhaps next meeting we can bring it back to the board.
Morley – The other thing I want to say is that I have been diligently, ever since Mr. Orson, that we discussed this the last term, about nurses.  Every time I've gone to a doctor, gone somewhere and I saw DeKalb County needs nurses.  I get the feedback that we're not paying enough.  Due diligence would be for us to be able to look at this is have Dr. Tinsley finds out, then be able to come up so we can make sure we are competitive enough to carry this enough so we don't say $400K and then come back again and have another discussion and have more money and all of that.  So I would like to see this be done in a proper manner.  It may take more than that, and at this time how would you decide who gets a nurse and who doesn't.
Johnson – So at the next board meeting, the Superintendent will bring a recommendation for nurses?
Orson – I'm not saying that yet.  I'm basing this on our existing salary scale.  I didn't pull this out of thin air.  The rough math covers this with $400K.  I'm not against revisiting the overall compensation for nurses, but that's a different discussion.  If we wait another month, we've yet again gone another month without nurses at our middle and high schools.
Thurmond – These two issues dove tail off each other.  One of our concerns is that if we engage the department of public health, they actually will pay more than what we pay our nurses.  Once we set up, the big concern is how these two programs will interface with each other.  Because, if I'm a nurse and somebody offers me $20K more, then I'm leaving the elementary school to go to the middle school which will leave the elementary schools unmanned.
We have to be careful.  We all agree that we need to provide nurses at our middle schools, but we have to be careful how we do it.
Orson – I get it, but we've always been subject to the market.  I fully support us doing a broad based review of our entire health services.  This goes back to the zero based budgeting process.  The need to provide health care at our schools is long standing.  A month is just a month, but we keep pushing the ball down the road.
Johnson – Your concern is shared by the board.  I also hear the Superintendent's concern about the issues.  Can can we authorize the Superintendent to do a study?
Thurmond – It seems frustrating with the progress we're making, but with large organizations these are large steps we're taking to address some almost intractable issues that have escaped resolution in this district.
The board set as its number one priority last year, that we will address salary inequity in the district.  That has been the most important issue the board has asked me to address.  The significance of the $50 million dollar surplus … projected.  If in fact it becomes true, in the next fiscal year, you will see significant improvement in terms of compensation of our school based salaries for teachers.
To quote Ronald Reagan, you need to cut the cards first.  You need to make sure the money is in the bank.  If we continue on this path of conservative management, we eliminated furlough days, gave a 1% COLA this year, next year, the third year is when you reap the efforts of the turn around.
[00:56:03]
Morley – I want to say to Mr. Orson, when I was coming up my mother would say to do well or not to do it at all.  I would like for us to be able to do it well.  We only have a few more months left in the school year.  If we can really do our due diligence, and actually research all of this and really have a formidable plan, and roll this thing out.  And it should be rolled out so that we can make sure all schools are looked at … middle schools, elementary schools as Mr. Thurmond says, we don't want to offer them an amount in the middle and everybody leaves the elementary and then we have another problem.  There has to be an action plan and we all know that.  I would like to see it be able to be rolled out that way so we're not back tracking trying to … as a therapist, it's better to prevent than come back and intervene.  And we know that, so when you're trying to prevention methods, you're making sure you have all of the stop gaps in place.  But when you have to come back and intervene, you're cleaning up a mess.  And we've got to stop cleaning up stuff and do the things the right way as we we're going into … so I'd like for us to begin to look at it in this matter.
I believe in the nurses, I'm in the field and most certainly they are crucial and critical in these schools and we need to do something about it.  But, I'd like to see us actually do it the right way.
Jester – I believe Mr. Orson's motion is still on the table.
Orson – I'll withdraw the motion and wait until the March presentation.
[00:57:54]
Jester – I would like to make my second round of comments.