2019 Salary Schedules And Comparison
December 29, 2018 – DeKalb Schools will implement a new salary schedule starting January 1. It will be discussed and voted on by the board on January 7th in time for January 15th checks. Here are the new teacher and counselor salary schedules and how they compare to the other Metro Atlanta school districts.


New Step Structures for DeKalb Teachers
December 24, 2018 – In June, DeKalb Schools board approved the plan for DeKalb teachers to get a 2.5% raise and start stepping. The administration has neglected to communicate with the teachers the Phase II raise they are supposed to receive in January. There are a number of open questions. Here is what we know.
2018 CCRPI
November 29, 2018 – Now that the 2018 data is out, the school district met individually with school board members to review the data and scores. In these meetings, the administration discussed their focus and methodologies for improving future scores.
Chamblee Redistricting Options – Meeting 3
November 27, 2018 – The New John Lewis Brookhaven Elementary School will be opening Fall 2019 and will have over 500 additional seats of capacity. These are currently the two redistricting options being considered. Public meeting tonight to discuss.
College Admissions 101
November 11, 2018 – Planning on going to college? Some insight into some of the mysteries of college admission. For the majority of colleges, Grades & Strength of Schedule is the most important factor. Many colleges will recalculate your high school GPA- most focus on core GPA.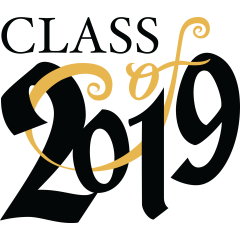 Graduation Schedule – DeKalb Schools Class of 2019
November 2, 2018 – Currently the school district is planning on having graduation ceremonies in the middle of the Summer. That's understandably not going over very well with the parents. Here's the current schedule for 2019 graduation ceremonies.


DeKalb Schools 2018 CCRPI Scores
October 29, 2018 – The DeKalb County School District (DCSD) earned a score of 70 in the Georgia's 2018 College and Career Ready Performance Index (CCRPI). The Governor's Office of Student Achievement (GOSA) assigns grades of A–F to schools based on the CCRPI score. GOSA terms schools "failing" if the CCRPI score is less than 60.
Visitor and Volunteer Policy – Part II
October 25, 2018 – A committee has been meeting to review all of the feedback and to make substantial revisions to this proposed policy. Here is a FAQ from the feedback received.
Chamblee Redistricting Options – Meeting 2
October 24, 2018 – The New John Lewis Brookhaven Elementary School will be opening Fall 2019 and will have over 500 additional seats of capacity. These are currently the two redistricting options being considered. Public meeting tonight to discuss.
Make Chamblee Charter HS Better Not Bigger
October 22, 2018 – DeKalb Schools is planning on constructing a 600-seat, three-story addition to Chamblee Charter High School (CCHS). The architect has provided two options for the addition. One requires a land purchase and one does not.
Free Speech … For Some … Part II
October 17, 2018 – Russell Brooks has a son at Chamblee Charter High School and received a call recently that his son was going to be suspended for four days for wearing a sticker calling for the firing of the principal. It would seem that the school district only defends speech they agree with and calls all other speech disruptive.
DeKalb Schools Visitor and Volunteer Policy
October 2, 2018 – A DCSD team recently began investigating best practices related to volunteer engagement. I believe this proposed policy as written will kill volunteer participation at most schools. What do you think?
DeKalb Schools 2018-2019 Calendar
Oct 4 – 8, 2018 – Fall Break
Nov 6, 2018 – Teacher Workday
Nov 20 – 24, 2018 – Thanksgiving Break
Dec 21, 2018 – Last Day of 1st Semester
Dec 24, 2018 – Jan 3, 2019 – Winter Break
Make Lakeside HS Better Not Bigger
September 25, 2018 – Can anybody tell me how adding 750 seats and squeezing 2,400 students like sardines into Lakeside High School will be good for anybody in that community? EducateDeKalb.org is spreading the word.
2018 Graduation Rates
September 19, 2018 – The four-year graduation rate for DCSD's Class of 2018 was 75 percent, an increase from the 2017 graduation rate of 74 percent.
Redistricting For Schools in Chamblee & Brookhaven
September 6, 2018 – The New John Lewis Elementary facility will be opening Fall 2019 on Skyland Drive in Brookhaven. Three meeting redistricting process for schools in Chamblee and Brookhaven will start this October.
News & Updates
August 30, 2018 – News and updates on DeKalb Schools sues Atlanta over Emory area Annexation, Chamblee High School Football, Updated Georgia Law – Passing a School Bus, Bus Drivers, and DCSD offers free GED Program
Delay in New Austin ES Opening
Aug 24, 2018 – The DeKalb Schools Operations Division was informed last week that we are experiencing a delay in the opening of the new Austin ES. This has shifted the opening of the school from August 2019 (start of the first semester of 2019-2020 SY) to January 2020 (start of the second semester of 2019-2020 SY).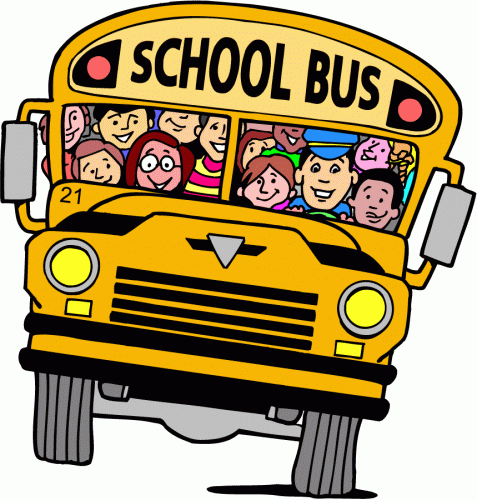 School Readiness Report 2018-2019
Aug 22, 2018 – First day of school was a couple weeks ago. Here is an overview of what we are looking at in DeKalb Schools this year.


GOP Governor Runoff
Kemp has the Mo
July 21, 2018 – Both Hunter Hill, who finished third, and Clay Tippins, have endorsed Brian Kemp. Georgia Speaker Pro Tem, Jan Jones, has also endorsed Brian Kemp. Of course, Nancy and I endorsed Sec. Kemp quite early on in this run-off and did so on the basis of his character and commitment to the people of Georgia.
DeKalb Teachers Get a 2.5% Raise
July 16, 2018 – 2.5% across the board pay raise for Classified staff to include the following: Bus Drivers, Custodians, Food Service Workers, Nurses, Bus Monitors, Paraprofessionals/Teacher Aides, Bookkeepers in the school, Campus Supervisors, Secretaries in the schools, Clerks in the schools, Interpreters in the school …


July 2018 – Principal Report
Principals
5 – Open Principal Vacancies
22 – New Principals
Assistant Principals
13 – Open Assistant Principal Vacancies
11 – New Assistant Principals
.
Chamblee German Teacher Controversy
July 6, 2018 – Up until just recently, Herr Uwe Neuhaus taught German teacher at Chamblee Charter High School. He is arguably one of the most academically effective high school German teachers in the country.
June 2018
New And Open Principal Report
June 15, 2018 – School starts on Aug 6, 2018. It is vital that we have qualified leadership at every school.
15 – Open Principal Vacancies
5 – Open Assistant Principal Vacancies
11 – New Principals
.
Dr. Donnie Davis
New Peachtree Charter MS Principal
June 12, 2018 – With over 10 years of professional experience as an educator at the elementary, middle, and high school levels, Donnie Davis began his career as a classroom teacher and has held a variety of roles since then as a building level administrator.


TSA & Annexation – Legal Update
June 6, 2018 – Two big legal updates. The TSA summary judgement for the school district has been reversed in part and vacated in part. The school district is also taking legal action against the city of Atlanta over the annexation of Emory University and the Centers for Disease Control.
School Councils Are Now Principal Advisory Councils
May 3, 2018 – School Council from here on out will be referred to as Principal Advisory Council (PAC). DeKalb Schools administration has decided that PACs will now operate under the control and management of the DeKalb County School District.
City of Brookhaven Not a Fan of Briarcliff HS Site
April 26, 2018 – The Brookhaven City Council is not a fan of the school district's current plans for the new Cross Keys Brookhaven High School.
Support for DCSD Bus Drivers
April 25, 2018 – DeKalb Schools would like to set the record straight. They sent out a Bus Driver Fact Sheet to the community discussing how they have supported bus drivers over the years. This is the abridged version of the 4 page document



FY 2019 Preliminary Budget
April 23, 2018 – Last week Superintendent Green presented the administration's first swing at a FY 2019 GENERAL FUND BUDGET. Revenues are expected to go up by $50 million to $1.063 billion. The administration is asking to increase expenses by $60 million to $1.080 billion.
DeKalb Bus Driver Sick Out
April 18, 2018 – Might be a walk to school day tomorrow. DeKalb Schools bus drivers may be sick Thursday and Friday, April 19-20.
.
Location of New Cross Keys Brookhaven High School
April 18, 2018 – The DeKalb County Board of Education voted to build the new Cross Keys HS at the former Briarcliff HS site this past Monday at the monthly board meeting. The 26.7 acre site includes the temporary John Lewis ES and North DeKalb stadium parking areas.
Where to Build the New Cross Keys Brookhaven High School
April 13, 2018 – $85 million was budgeted for a New Cross Keys HS at the former Briarcliff HS site (or cost-neutral alternative site). A majority of the new Cross Keys High School population will live West of I-85 plus students from Sagamore and/or perhaps Oak Grove.


Policy Input – Magnet Students Participate in Sports
April 9, 2018 – DeKalb Schools administration is requesting the board to allow students enrolled full-time at DeKalb Early College (DECA), DeKalb School of the Arts (DSA) or Arabia Mountain High School, to participate in competitive interscholastic activities at their regularly zoned school.
Dunwoody HS Trailer Park
March 30, 2018 – Dunwoody High School (DHS) will be a trailer park until at least 2022. This Summer a new 4 classroom quad with bathrooms will be placed next to the picnic tables.
Metal Detectors at YOUR School
March 22, 2018 – A Lakeside High School parent sent me this email concisely delineating the issues many people have with metal detectors at our schools.


Building Additions – Project Plan and Schedule
March 21, 2018 – The SPLOST V building additions at Lakeside HS (LHS), Chamblee Charter HS (CCHS) and Dunwoody HS (DHS) will be "classroom additions and necessary core space additions and/or parking spaces". But what does that really mean?


Student Protests Wednesday – County by County
March 12, 2018 – School districts across the country are planning for a student walk out this Wednesday March 14. Gwinnett Schools cautions school districts about setting this type of precedent.


School Safety – What's the Plan?
February 25, 2018 – Six people were arrested at one school in one day in two different incidents. What's the plan to keep our schools safe?
News & Updates
February 23, 2018 – News and updates on Sniffing For Safety, Metal Detectors, Peaceful Protest, Gun Control Protests, Atlanta is Wakanda, Virtual Learning – Make Up Days, Legislative Update
DeKalb Schools New Hires
February 22, 2018 – DCSD has a new Chief Human Capital Management Officer and a new Data Analyst IV. Varying people have been filling in since the last HR Chief stepped down nearly a year ago.
Mega High School Construction Update
February 10, 2018 – We don't seem to be building high schools that can adequately accommodate its student population. New education specifications are expected by the end of March 2018. COO, Joshua Williams, give us an update.


Virtual Learning Make Up Days
February 8, 2018 – Of the 21,075 completed surveys, approximately 63% selected virtual learning as the preferred option to make-up the inclement weather days. Teachers will provide students with a virtual assignment that is content-specific and relevant.
Adequate Space Requirements
For Mega High Schools
February 2, 2018 – DeKalb Schools is adding seats in North DeKalb and is entering the era of Mega Schools. The new Brookhaven Cross Keys high school will have a capacity of 2,500 students. Surely a school with more students will need more common spaces.
Student Chromebooks – Update
January 31, 2018 – Last June, the DeKalb Schools Board approved over $27 million for the purchase of a laptop, software and accessories for each and every DeKalb Schools student and teacher.
Survey – Making Up Days Lost to Inclement Weather
January 25, 2018 – Please complete the short survey about the make-up day options. This is not a vote but rather an opportunity to receive input from all stakeholders to determine the best option for our students and families.
Lakeside HS Council
Not A Fan of the Building Additions
January 24, 2018 – To balance out the racial diversity and socio-economics of the student populations attending Lakeside HS as well as evenly distribute the students from the lengthy Buford Hwy Corridor, the E-SPLOST V Project List includes a 750-seat, 38-classroom, two-story addition to Lakeside High School (LHS).
DeKalb Schools Make Up Days
January 23, 2018 – The DeKalb County School District (DCSD) will make up two of its three inclement weather days on Feb. 16 and March 9. A survey will be presented for options on making up the other two days.
DeKalb Schools 2018 – 2020 Calendar
January 15, 2018 – Each school year, DeKalb County School District convenes a group of stakeholders to form a committee charged with exploring calendar options. Here are DeKalb Schools calendars over the 2018 – 2020 school years.

2019-2020 Calendar

2018-2019 Calendar