UPDATE (12/18/2017) – This video taken at the rally Monday morning.

"Hey Hey – Ho Ho – Racist white people have got to go!"
A black cheerleader was auto cropped out of a cheerleader squad picture when the photo was auto formatted from 4×6 to 4×4 for printing by an online system. Some students sprung into action blaming the cheerleader squad for racial bias. A protest for this non-event is planned for tomorrow morning and sanctioned by the school district.
See below for a first hand account of what actually happened.
I've pieced together the following about the incident and protest. Curiously, I've even found an incident where the school district very intentionally cropped out white students from a photo used in an official document.
---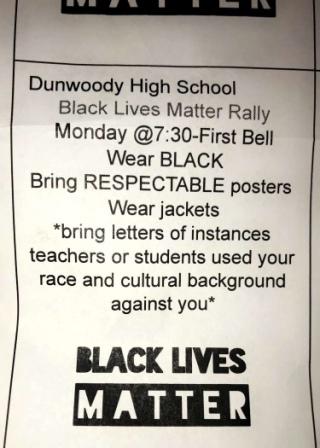 Dunwoody High School Black Lives Matter Rally Monday @ 7:30am – First Bell. Wear BLACK. Bring RESPECTABLE posters. * Bring letters of instances teachers or students used your race and cultural background against you *
---

This protest is sanctioned by the school district. Message from Dunwoody High School Principal, Priscilla Cole
Parents,
In case you were not aware, there was an incident that occurred in which a viral picture went out that was mischaracterized which involved our football cheerleading squad and it has impacted our school community. The nature of this incident has led some students to exercise their right to protest and they plan to hold a peaceful protest Monday morning, December 18, 2017 from 7:30am-8:00am.
To ensure the protest is peaceful, we will have additional officers on campus as well district support. Students who are not participating in the protest should enter the school immediately upon arrival to school as they normally do. Please be mindful of the current carpool lane rules as you drop your student(s) off. Instruction will continue as planned so that students can prepare for their upcoming finals.
Lastly, please be reminded that students cannot wear any clothing that may cause a disturbance or disruption in the school. This includes, but is not limited to clothing with references to drugs and/or alcohol, confederate flags, black lives matter, white pride or power etc.
–Dunwoody HS
---

Original Tweet … check out the number of likes and retweets …
https://twitter.com/mamfatouj/status/941065548040990727
Update (12/18/2017) – Original tweet taken down. Here is an image …

---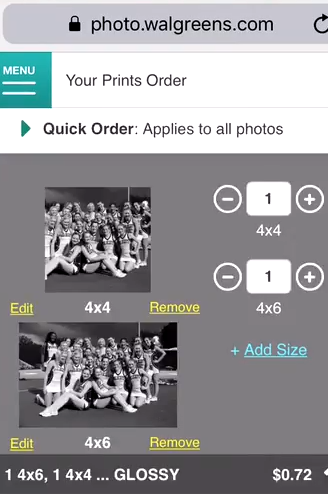 For nearly 20 years the Dunwoody varsity cheer team has created a photo collage for the coach.
A parent used a professional camera on senior night and took lots of photos. These photos were given to a student and that student uploaded these photos to Walgreen's photo site for printing. The Walgreens software automatically cropped every photo from 4×6 to 4×4.
Once the printed photos were picked up, the cropping issues were noticed and those photos that had girls cropped out were not used for the collage.
The collage was presented to the cheerleading coach at the banquet and every cheerleader is in the collage multiple times. The unused photos were placed on the coach's desk at the school.
Cheerleaders are now being harassed online and in person.
All the cropped photos were set aside so they wouldn't be in the collage. The cropped photos were not used anywhere.
---
Quick Video Example of Auto Cropping

---

School District Intentionally Crops Out White Students
Back in 2013, the school district put out a 90 Day plan. I don't think Walgreens is to blame for this one.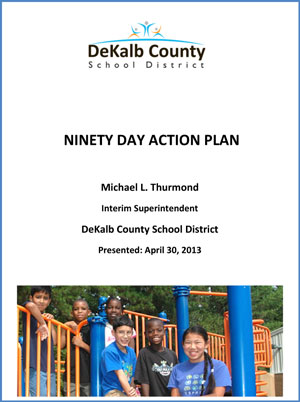 ---
RELATED
Was racism behind black cheerleader being cropped from Dunwoody High photo?
Students Kneel During National Anthem
December 18, 2017 – Students at Dunwoody High School are crying racism after a black cheerleader was cropped out of a team picture.
Social media posts popped up over the weekend showing the full photo and its edited version, which eliminated the only black member in the picture.
Students say cropped photo shows racial tension at Dunwoody High
Students Kneel During National Anthem
December 19, 2017 – A doctored photo of Dunwoody High School cheerleaders that deleted the lone black student sparked a rally by students demanding equal treatment in a school where they say they face an increasing racial divide.