DeKalb Schools can't balance a budget, but they can find money to rent out the World Congress Center for graduations and the Gwinnett Infinite Energy Arena for a Convocation.
What are your thoughts?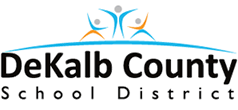 DeKalb Schools Convocation 2017
Friday, August 4, 2017
Infinite Energy Arena : 8:30 am – 11:30 am
We are excited about our Opening of Schools Convocation on Friday, August 4, 2017 at the Infinite Energy Arena at 8:30 a.m. It will be a time to celebrate, educate, motivate and dedicate ourselves to a new school year. This event is mandatory for all DCSD employees whose start date is prior to the first day of school, August 7.
.
I received this email from a DeKalb Citizen yesterday that sums up the general consensus online about the convocation…
I felt compelled to share this article because I know enough teachers who will really be stressing out that someone is being paid a very generous amount, I am sure, from outside the district, to use up a half day of their time. Besides that, as a taxpayer, I am horrified that DCSS would rent space at Gwinnett Infinite Energy Arena for this event.
We do not want to see this system falling back into the business of outside consultants, specially-purchased programs and high-salaried personnel to oversee more high-salaried personnel. This system needs to focus on support for teachers and the operations of our schools with ALL the reasons for their being to support teachers, students and principals and those people involved with feeding, teaching, caring for and transporting students.
How much did you spend per teacher on this inspirational meeting? Don't you think that every teacher would have rather had that amount to buy supplies for their classrooms or students who come to school with nothing? You might be shocked at how much teachers spend out of pocket for their classrooms and they only do it for their students—to inspire them to learn and succeed.
---
Maureen Downey with the AJC talked to Superintendent Green today and wrote this article. Note: I don't ever recall discussing this with anybody or this item coming before the board.
DeKalb superintendent promotes systemwide convocation as powerful and unifying
In a 45-minute phone conversation today, DeKalb Superintendent Steve Green defended the convocation, which he said grew out of discussions with school board members who wanted an event to unify the "DeKalb family" and highlight the progress and the work yet to come.
The school board was committed enough to approve $50,000 to stage the event at the climate-controlled Infinite arena and pay for buses to transport 12,000 employees from their schools to Duluth, he said. DeKalb does not know the bus cost as it will depend on how employees drive themselves.
"The sentiment was there needs to be a chance for the entire DeKalb family to hear the charge from the superintendent, to come together as one DeKalb in a collegial way and to see each other across boundaries, regions, geographic areas, north, south, east, west," said Green. "So, there was a commitment early on to create that kind of synergy, knowing there would be opposition to it. But there was also a thirst and clamoring for it. There are tradeoffs for doing it and for not doing it."
As a classroom teacher himself for 14 years and a former athlete, Green said he benefited from convocations that provide the same bonding and spirit building as a team huddle. "It is a way of pulling the team together for a well-planned, powerful kickoff. It is about getting the juices flowing and getting pumped up."
Other educators reported their districts, including Bibb and Newton, have held similar gala events to kick off the new year. (Those teachers, too, would rather be spared the group affirmations and remain in their classrooms. As a teacher explained, "Personally, my strength and support always comes from my colleagues in my schoolhouse; they are all I need.")
Continue Reading >>