Presentation
Board Questions

DeKalb College & Career Academy Charter School Petition (Searchable PDF)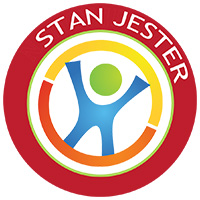 Converting McNair High School to a Start-Up Charter

eboard – Meeting agenda item

Presentation
Jose Boza (Director of the School District Charter Office)
We are bringing before you the establishment of the charter petition for the McNair College and Career Academy.
Funding
Through the Technical College System of Georgia, Lieutenant Governor Casey Cagle has provided funding for local school districts and technical colleges to partner and apply for a grant to assist in creating college and career academies.
We just heard about the grant on July 11th, so we had a very short period of time to pull the petition together. However, we have been working on this petition since last year. If the board recalls, there was an opportunity where Mr. Thurmond came to you asking to move ahead to apply for a grant and that is the same grant that has been reopened.
Partners
Our partners are Georgia Piedmont Technical College and DeKalb businesses such as Georgia Power, DeKalb Fire and Rescue, Epps Aviation, Siemens and Oglethorpe Power. Other partners will be added based on needs.
The grant is dependent on having the petition approved before we can apply for the grant. The grant would be for $3 million dollars for construction costs as well as $150,000 for planning and preparation. In addition to that, the Superintendent has set aside $1 million dollars in the budget that the board approved to be included as part of this endeavor.
Site Selection
Ronald E. McNair High School
Consideration for Selection:
• Declining School Enrolment
• Potential for School Growth
• School and Community needs based on community input and research
• Building size and amenities
• Relative renovation expense compared to new construction expenses
• Location of school within the district
• Ability to enhance community with innovative instructional programs
Purpose
The purpose of the DeKalb College and Career Academy is to provide quality instruction that prepares students for 21 st century careers that address workforce development needs through partnerships with business/industry, secondary, and post secondary institutions. The proposed Academy (grades 8-12) will accelerate students through their college and career pathways by providing innovative instructional programs that utilize dual enrollment and work-based learning opportunities.
Innovative Instructional Programs
• Create learning communities that address local, state, and federal workforce development needs. Multiple pathways will be addressed within the following program areas:
o School of Engineering (Architectural Drawing and Design, Energy and Power, and Mechatronics [a combination of mechanical and electrical engineering] pathways)
o School of Medicine (Biotechnology Research and Development, Health IT, Health Support Professionals pathways) College & Career Academy Executive Summary-July 28, 2014
o School of Business and Computing (Gaming and Application Development, and Entrepreneurship pathways)
o School of Health and Public Services (Fire and Emergency Services, and Law Enforcement pathways)
o Other Potential Pathways: Hospitality, Recreation and Tourism, Audio Video Technology and Film
• Instruction that starts with eighth graders to allow accelerated focus towards post secondary opportunities
• Self-paced instruction focused on both academic and skills attainment that develop the mind and the hands
• Instruction that is web-based, traditional, and independent studies
• Year-round instruction with extended hours
• Class offerings for parents and community members that lead to industry certifications, technical college credits, and associate degrees via evening classes
• Remediation and credit recovery opportunities through web-based, traditional, independent studies, and evening classes
Connections to District Initiatives
Strategic Plan
Goal Area 1 – Student Success with Equity and Access
Goal Area 2 – Stakeholder Engagement
Goal Area 4 – Internal and External Communication
Charter System
If this petition is approved, it would set a precedent in Atlanta by being the first academy in Georgia established in a large urban district with a high concentration of economically disadvantaged students. It is requested that the Board of Education approve the charter petition to establish a College and Career Academy for DeKalb County School District students.
[00:06:19]
Board Questions
Thad Mayfield  – This is a great opportunity for our students. For clarification and the benefit of the public, this school will be available to all the students in DeKalb. What distinguishes this from the DeKalb Early College Academy and the student selection criteria?
Bosa – It would be similar to that academy. It is also dual enrollment with Piedmont. It will be very different in the pathways that are offered. The only pathway that is a duplicate is the entrepreneur one.
Mayfield  – Selection criteria the same?
Bosa  – The same.
Petition Worker – The same criteria.
Mayfield – The Superintendent set aside $1 million dollars to support construction. Are matching funds a requirement of the grant?
Bosa – No.
Mayfield – How would you characterize the performance measures compared to other charters?
Bosa – No different. All charters starting this year will all be held to the same standard of CCRPI and beating the odds. That means you have to meet state standards and beat state standards over a period of time.
Mayfield – Goals – Page 22 – Year one is the performance baseline. It's saying that each of the succeeding 4 years would be measured will have a goal of 5% of the first year and not 5% of the previous year. So, there won't be a rolling 5%. Each year will be compared to the first year.
Petition Worker  – Correct
Dr. Joyce Morley – I was excited when I read this … momentous occasion for Georgia. Offering classes to adults and the community … thank you.
Marshall Orson – It would have been nice to have more time to review this. It's a wonderful document. The State DOE requires that this be approved and submitted by August 1st.
The original board has 9 directors. 1 is a student. Can a minor serve on a board of directors?
Ronald Ramsey – I don't know.
Orson – How will these programs intertwine with Cross Keys?
Paul (???) – There are no duplicated programs. Cross Keys feeds the North and McNair will feed the south.
Orson – Students travelling between campuses?
Petitioner – There will be a full day program they'll be enrolled at McNair.
Orson – Will students be able to attend McNair on a limited basis and return back to their home school?
Petitioner – Not at this time.
Orson – Can McNair students be cross enrolled?
Petitioner  – Yes.
Orson – Why is this a stand alone school vs a cross enroll for other students?
Petitioner  – It's based on the amount of space available at McNair.
Orson  – 8-12 model instead of 9-12 model. Why?
Petitioner – We wanted the opportunity for the students to accelerate or remediate as early as possible?
Orson – Do you anticipate students being able to start in 9th grade?
Petitioner – We would like the students to start in 8th grade.
Orson – Students may want to finish 8th grade at their home school but still may be interested in McNair. So it will be attendance zone school for traditional kids and separate charter for the other students.
Superintendent Michael Thurmond – Yes.
Orson – This is a great opportunity.
Jim McMahan – I look forward to this being a huge success. Two schools on one campus. 300 students the first year in 8th grade the first year. Those students will move on to 9th grade and we'll get 300 new 8th graders. That will matriculate until the school has 1500 students.
Petitioner – Correct. Another advantage of starting in the 8th grade is that career awareness starts in elementary school. It continues in the middle school. If we want students to get certified in multiple pathways, it's better to start in the 8th grade.
McMahan – Is there any opportunity for existing students at McNair to attend?
Petitioner – No. The existing traditional school has pathways.
McMahan  – So, will the existing pathways eventually be dissolved?
Petitioner – No.
McMahan  – Explain the automated lottery process.
Copeland – Currrently with our school choice options we have an automated process where parents have the opportunity to go online and apply for different programs. We use the data from those programs to conduct our automated selection process.

McMahan – Just like Dr. Thurmond has done a wonderful job of including on our board, to have that experience. I appreciate students being on this board. I noticed the student rep is Miller Grove. Was there a request from anybody in the McNair community to be on the board. There are no parents from the existing school.

Petitioner  – We would want a McNair student to be involved.
Dr. Erwin – You're going to have a hiring team. It's composed of board members with expertise in HR. Why not all the board?
Petitioner  – We thought it important to have board members have a background in HR and hiring policy and procedure and the educational piece. We'd consider other options.
Erwin – How many members from the board are voting board members? Is the Superintendent a voting member?
Petitioner – If you don't include the student and Superintendent, it's 7.
Erwin – The petition says that every year you add 2 community representatives. Who gets pulled from the board?
Petitioner – The board members have limited terms, so the board members fall off.
Erwin – Board member terms are 3 years, so how do 2 community representatives get added every year?
Petitioner – I don't know. We would have to take a look at that.
Morley – Grants have stipulations. We have people that are experts in what they're doing. They need to make this petition applicable to the grant. To say we are the first in an urban area with an Academy, that says a lot.
Orson – How are board members subsequently selected?
Thurmond – The board members.

Orson – The board picks its own replacements?
Thurmond – The unique thing about career academies is their independence because of their strong ties to the private sector. It's a different concept from what we typically envision within a public school system. The life blood and ultimate success in that is its independence.
Orson – I just don't see in here how subsequent board members are picked.
Thurmond – Part of the discussion we've had with the state department is that they wanted to leave some significant amount of discretion to this independent entity. To be quite honest with you, there is among some circles some distrust of public school systems who … mainly because they've been very cautious, if not negative towards these career academies. I just want to say something. There's no coincidence there has not been a career academy established in an urban school district. That's not by "happenstand".
This is a ground breaking effort to bring more private sector involvement and to give the private sector the opportunity to direct the development and education and training over the future work force.
Orson – This is the lawyer in me. You need some language, Mr Ramsey, that talks about how subsequent board members are picked. Otherwise, by law, you wouldn't be able to replace board members.
Thurmond – What we hope will occur is that the private sector members that become the initial board will have a lot more say so and develop the details that will oversee and administer the operations of it. It will operate, and I'll be quite honest with you, a lot more different than anything that operates in terms of a school in DeKalb county currently.
McMahan – We have not received the grant? And we've heard the water's fine, jump on in.
Thurmond – We don't have the grant. I wouldn't say the water's fine. We've heard the money is available.
McMahan– I applaud the results of raising additional funds while this grant … going after these monies. What's our liability of we don't get the grant?
Thurmond  – None beyond the fact that the board could appropriate the funds to establish a career academy. This board has already set aside $1 million dollars and under its discretion and purview, it could … First the administration could recommend it in FY16. The board in its discretion could appropriate it.
Orson – We have to approve the charter to get the grant, right?
Bosa– Yes.

Thurmond  – I'm certain that if we are fortunate enough to receive the grant, this will be revisited on more than one occasion because there has to be a budget developed and administrative oversight and all of that must occur. But, first and foremost we have to see if we can receive the grant and that's a tight window.
Morley  – I think we are putting the cart before the horse and spending a lot of time … it's a grant … it's a response to a grant. Once that grant is approved and we're hoping that it will be, I think we need to begin to look at as we have in the bridge initiative and lookin' at the growth and achievement model. We're talking about helping students in an area that are disadvantaged. It seems as though we are beating the horse over the head before it even gets out of the stall.
Everything is not in here like the Superintendent said. Until that grant is approved, that's when the work begins to put this together. As I said before, this is a process. We're not going to have everything in this document. So, we need to look at what we are here to do tonight to approve … we've lingered on this topic forever and a day … and I know we have questions … and that's great. But, it's a grant … it's not the actual program.
When they start actually going into it and laying it out, that's when it's going to be really, really the questions and the rubber meets the road. But, right not it's a response to a grant and it's that response that has to be met by federal state guidelines …
We'll have time as a board to ask those questions, but we have to also trust the administration and the Superintendent that whatever that grant is calling for, that those things are there. This is a framework in a sense, so that it can get approval to say this district, this system knows what it's doing. And they are … people who deserve to have this kind of money behind the government … giving them the money.
This is not the actual program. There's going to be work that has to be done on this to put it together once it's approved.
Mayfield – Point of clarification, this is actually a charter petition we are voting on and not the grant itself. The grant is contingent on the charter being approved.
Thurmond  – Correct. The reality of this is that we are trying after decades of inertia to reach a segment, a strata of our students that we have failed horribly as a district. From the data and my own experiences, this will offer our students multiple pathways to success.
As I look at the data and graduation rates. I look at growth and achievement, part of that is our inability to offer students something that they will gravitate towards. Many of our kids are just bored. This my be a once in a generation opportunity for DeKalb County.
It's on a short fuse. We apologize for that. We worked on it last year and submitted a grant last year, actually. The state department awarded us a $50K dollar planning grant. We didn't hear anything else and weren't sure if this would be funded again.
We received notice on the 11th that it was. But, it has a tight window. I'm encouraging the board to give us the opportunity to at least seek the funding. I believe that given the opportunity we might be successful. This might the last chance they ever have to try to be successful … to offer these students an opportunity. It would be very disappointing for us as a district to at least try. If we don't do this, then we don't have anything else to offer.