The DeKalb County Board of Education announces Cheryl Watson-Harris as the sole finalist in its search for a new superintendent.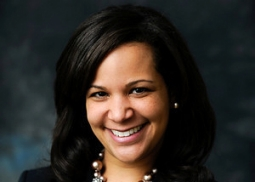 Watson-Harris has a history in education as a teacher, principal, network superintendent and senior executive director of field support. Currently, she serves as First Deputy Chancellor for the New York City Department of Education (DOE), the largest school district in the country with more than one million enrolled students.
A New York City native, Watson-Harris began her career as an elementary school teacher in Brooklyn. After earning a master's degree from Harvard, she served as an assistant principal and principal in Boston, becoming the youngest principal in the history of the Boston Public Schools.
After serving as a network superintendent, she moved back to her hometown of Brooklyn to serve on the central leadership team of the New York City DOE. She considers herself a social justice warrior and currently oversees all the DOE executive superintendents and works to support and develop teachers, principals, and district administrators.
TOWN HALL
Georgia law mandates that school districts must wait 14 days before finalizing an agreement with a new superintendent. During this period, Watson-Harris will meet remotely with District employees and community members, including an online town hall meeting during which the public is invited to ask questions.
The town hall will be available to view live on the DCSD website and via broadcast on DSTV 24 on Thursday, June 11 at 6:30 p.m. To submit questions for the town hall meeting with Watson-Harris, call 678-676-0722 or email dcsdsupesearch@dekalbschoolsga.org. For more information and updates about the schedule, visit the superintendent search page and follow the DCSD social media channels on Facebook, Twitter and Instagram.
Cheryl Watson-Harris Biography
Cheryl Watson-Harris is a self proclaimed equity warrior with 26 years of education experience in large urban school districts.
Watson-Harris joined the New York City Department of Education in 2015 and currently serves as the First Deputy Chancellor, Senior Director of Field Support and Brooklyn Executive Director, a position that serves a diverse cohort of 1.1 million students.
A New York City native, Watson-Harris started her teaching career in 1993 in Brooklyn, where she served as a principal in Boston for 15 years, and was a Network Superintendent for Boston Public Schools from 2013 to 2015 before joining the New York City Department of Education.
Watson-Harris earned her Bachelor of Science in Education from Marymount College in Tarrytown New York, and a Masters in Education from Harvard University. She is currently a doctoral student at the New York University Polytechnic Institute with an anticipated completion date of 2021, with a doctorate in educational leadership and innovation.