The architects for the Chamblee Charter HS building additions have provided two options for the 600 seat building additions.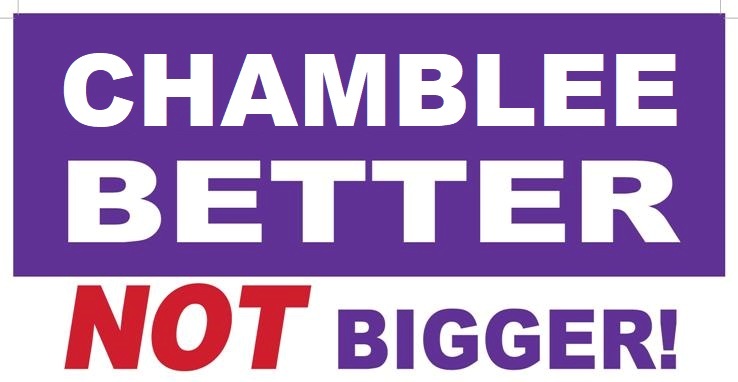 DeKalb Schools is planning on constructing a 600-seat, three-story addition to Chamblee Charter High School (CCHS). The original anticipated start date was November of this year, but the school district is still figuring out how to go about doing this.
This project will not include any renovations or additions to existing art rooms, locker rooms, band room, choir room, gymnasium, fields, administrative offices, storage or any other core spaces or surrounding infrastructure.
The architect for CCHS, Hussey Gay Bell, has provided two options for the addition. One requires a land purchase and one does not. The CCHS Construction Advisory Committee (CAC) have been shown these options. The school district is exploring the process for going down each path.
I've never heard of anybody doing anything like Option 2. I thought people were kidding when I first heard about it.
---
OPTION 1 – Purchase land adjacent to the high school
CCHS Scheme 1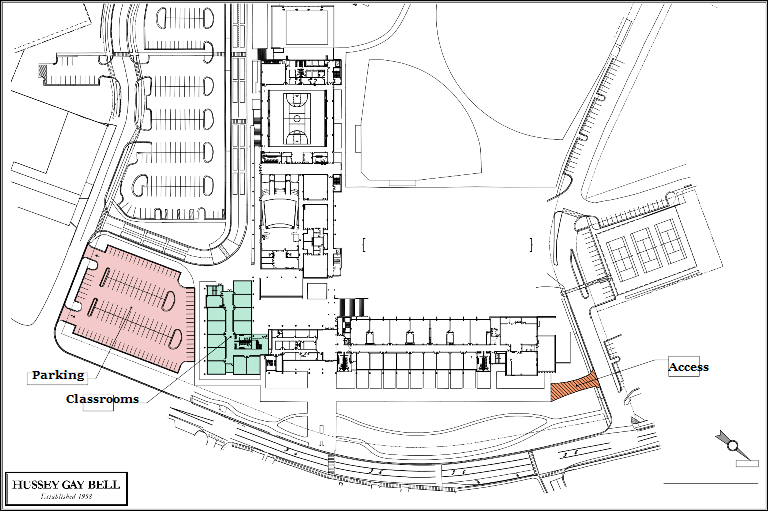 ---
OPTION 2 – Build a parking garage and put an elevated athletic field on top of the parking garage.
CCHS Schema 3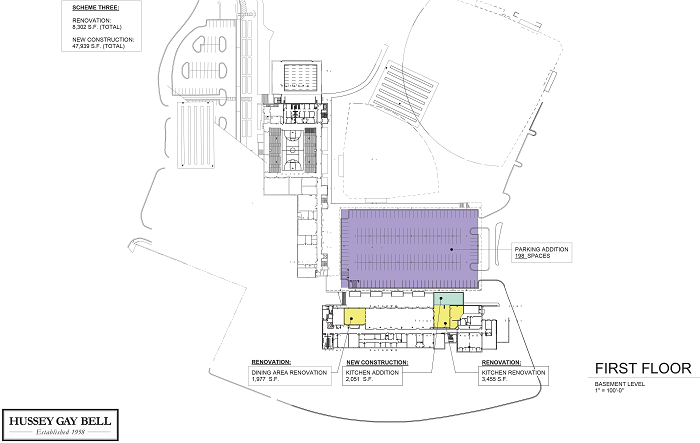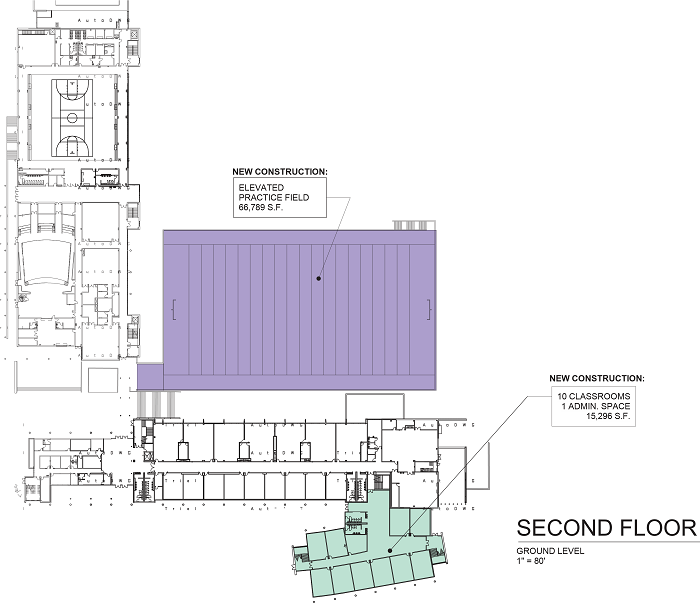 ---
OTHER NEWS
Second round of public meetings scheduled for the new John R. Lewis Elementary facility, and redistricting in the Druid Hills cluster
The DeKalb County School District (DCSD) will conduct six (6) public meetings as a part of two (2) upcoming redistricting efforts involving the new John R. Lewis Elementary Elementary facility and the Druid Hills High School cluster.
These two (2) redistricting efforts are to address additional capacity created by the new John Lewis Elementary facility, as well as the overcrowding of elementary schools in the Cross Keys and Druid Hills High School Clusters.
The second of three (3) meetings will present three (3) proposed options for redistricting. Participants will have the opportunity to discuss the redistricting options in small groups and provide input to the formation of the staff-recommended redistricting option.
All members of the public are invited and encouraged to attend. All meetings will begin at 7 p.m. and last until 8:30 p.m.
John Lewis ES redistricting:
Schools affected may include Ashford Park ES, Dresden ES, John R. Lewis ES, Montclair ES, Montgomery ES, Woodward ES, Chamblee MS, Sequoyah MS, Chamblee HS, and Cross Keys HS.
MEETING 2 – Wednesday, Oct. 24, 2018** at 7 p.m.
WHERE: Cross Keys High School
1626 North Druid Hills Road
Brookhaven, GA 30319
** This event has been updated from its original date.
Druid Hills Cluster elementary redistricting:
Schools affected may include Avondale ES, Briar Vista ES, Fernbank ES, Laurel Ridge ES, and McLendon ES.
MEETING 2 – Thursday, Oct. 25, 2018 at 7 p.m.
WHERE: Druid Hills Middle School
3100 Mount Olive Drive
Decatur, GA 30033
Please visit www.dekalbschoolsga.org/redistricting for full details