I believe this proposed policy as written will kill volunteer participation at most schools. What do you think?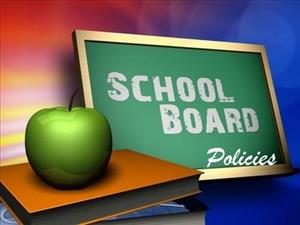 DeKalb County School District (DCSD) is concerned with student safety. DCSD also recognizes that high levels of stakeholder involvement and engagement in our schools are vital to student success.
A DCSD team recently began investigating best practices related to volunteer engagement. The team included staff from Public Safety, Transportation, IT, Support Services, Counseling, Social Workers, Family Engagement and School Governance. As part of the investigative process, a survey was sent to over 1,000 Student Councils (aka Principal Advisory Councils) throughout the District to gain their insights and suggestions as well.
The draft policy identifies a distinction between a volunteer (a person who serves as a tutor, mentor, coach, etc. for students) and a visitor (a person who is visiting their own student or who is invited by the principal or designee to participate in a supervised, one-time event such as a career day).
I believe the following requirements will prevent most people from volunteering. Volunteers must:
Complete volunteer registration process
Complete background check
Pay for background check
What are your thoughts? You can comment here and/or comment directly on the eBoard proposed policy.
---
Descriptor Code: IFCD

Proposed Board Policy Visitors and Volunteers
PROPOSED BOARD POLICY – School Volunteers and Visitors
The DeKalb County Board of Education recognizes the importance of visitors and volunteers who play an important role in supporting, encouraging, and advancing student achievement. Parents and others who wish to support student achievement are encouraged to participate in parent and community engagement activities at approved school or district-sponsored activities.
Volunteers are non-paid persons who provide services at approved school or district-sponsored activities. Persons who, in the course of their service, will come into contact with students who are not their own student and/or who will serve as a tutor, mentor, coach, etc. must complete a district Volunteer Registration process prior to coming into contact with students. This process will include the mandated reporter training per O.C.G.A. §19-7-5 and the associated district fingerprint and background check. The prospective volunteer is responsible for the cost of the fingerprint and background check.
Parents or guardians who periodically come to the school to visit their own student, are identified in the district Student Information System, and have signed in with the main office are welcomed visitors to the school, but they are not considered volunteers.
Visitors may also include parents, guardians or community members who are invited by the principal or designee to participate in a supervised one-time school activity which take place on school property such as career days or field days.
Registered Volunteers and Visitors may never be alone and/or un-supervised by staff. Registered Volunteers and Visitors must at all times remain in areas of the school where they may be observed by staff, e.g. playground, media center, cafeteria, hallway, etc. All student interactions with Visitors and Registered Volunteers must be in an area where the interaction may be easily observed by staff members, e.g. playground, media center, cafeteria, hallway, etc. Staff may never permit students to have unsupervised, un-observable interactions with Visitors or Registered Volunteers.
This policy does not apply to individuals who are working pursuant to a vendor contract with the district to provide services, e.g. plant maintenance, counseling, etc. Such individuals must follow the terms of their company's vendor contract.
The superintendent or designee reserves the right to prohibit or discontinue any individual or organization from visiting, volunteering or having interactions with students during the school day or during school or district-sponsored activities.