The DeKalb County School District implemented a new curriculum August of 2017 in the required K-12 core courses and selected Career, Technical, and Agricultural Education (CTAE) pathway courses. It was characterized by the school district as an intense instructional road map while providing flexibility to accommodate individual student needs.
Part of the Curriculum Management Process, as described by the school district is "Feedback from stakeholders including teachers, parents/guardians, and students. Review and revise curriculum units based on feedback and data analysis."
I don't think the district planned on collecting feedback so soon, but I'm getting flagged down in parks and football games. So let's use this forum to provide feedback on Curriculum, Assessments and Lesson Planning.
What message can I take to Superintendent Green and Lisa Martin, Chief Academic Officer, Curriculum & Instruction.
---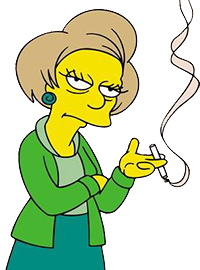 This open letter was written to the board and published by the AJC. A number of principals and teachers have indicated they feel exactly the same way.
To the DeKalb County School Board, Dr. Green, and concerned DeKalb Parents,
This is my 12th year as an educator. I have put my blood, sweat, and tears into helping my young students reach their potential. I work very diligently to plan, teach, and challenge myself to always improve. But I am being pushed to consider leaving DeKalb, and one reason is the rollout of the new curriculum.
The curriculum was launched and not fully uploaded before school began. As an educator who takes time to plan a scope and sequence, this makes it difficult to see the big picture of where I am being expected to guide my students during the year.
The new kindergarten curriculum has been evaluated by my school's team. We agree it is chaotic, disorganized, lacking substance, and fails to follow a logical sequence of concepts and skills. As a team, we had already planned a curriculum map for this school year based on the Georgia Standards of Excellence that includes a project-based approach to science and social studies.
I am proud to be part of an excellent teaching team focused on helping each unique child achieve. However, we are no longer allowed to follow the excellent plan we created. We are being forced to follow a curriculum that we know is not in the best interest of our students.
My school includes many students on or above grade level. If I follow the new DeKalb curriculum, the majority of my students will not be challenged and will be ill-served by a system that treats all students the same.
Another problem is the new lesson plan template. I understand and advocate that lesson plans should have required elements; our kindergarten team already includes these elements. What I don't understand or advocate is all educators using the same template. It is not developmentally appropriate that a kindergarten and 10th grade lesson plan are the same. A 5-year-old and 15-year-old are different.
Why are we not recognized as professionals who can create our own template that includes the necessary elements? Why are we continuously told we are not doing enough? Why are schools that are excelling being treated as if they are failing?
The lesson plan template is not user-friendly in that each subject is broken up and you cannot see a weekly plan as a whole. The template is technologically archaic; there are no easy-to-use dropdown menus.
Therefore, we have to spend hours copying and pasting standards, essential questions, big ideas, engaging scenarios, extra unnecessary work just to make our format the same as all the educators in DeKalb. I will have to write a 20-page lesson plan for each week just to appease the enforced format when I could use my own format that is five pages and includes the elements I need.
This is a massive waste of time and money as you can imagine how much more paper will be wasted in printing out these plans each week. There are 8,500 teachers in DeKalb County. Each teacher is roughly using 15 more pages a week than normal. That is 127,500 more pieces of wasted paper a week. All 8,500 of us will be spending so much more time following this enforced order instead of spending time to plan quality instruction that will engage and support the growth of our students.
My last concern is the convocation at the Gwinnett Infinite Energy Center. A speech made by a school board member assumed everyone in the audience was Christian with multiple references to Jesus Christ. It was a sermon rather than a speech.
In our nation, we have a clear separation of church and state. Not every educator in DeKalb shares the board member's religious beliefs. It made me uncomfortable for all the unique and diverse educators present. We have a great opportunity for DeKalb to be lifted up and for our diversity to be celebrated. After all, the motto "All Rise" states all people involved will be lifted up.
DeKalb is on the brink of losing dedicated, experienced, passionate educators because our professionalism and expertise are not respected and valued. Who will suffer the most? All of the precious, unique children that DeKalb seems to desperately want to all be the same.
Respectfully Yours,
One Qualified, Experienced, and Passionate Educator
.
---
I thought Maureen Downey made a good point on her Get Schooled blog.
Maureen Downey
A friend is a VP of sales for a computer company and oversees 245 sales people in 11 states. (They handle corporate clients.)
She must be great at her job as she is sought after – just about every major name in the industry has offered her a post.
Here are her two rules to live by in management:
When people are doing well, leave them alone.
And make sure 98 percent of their time is spent on selling, not paperwork or meetings or training for something they already know how to do.
The teacher who wrote this essay is a successful teacher in a successful school.
I would leave her and her school alone — one of the central tenets to every Georgia reform effort that I have covered has been to let high performers keep doing what they are doing. Yet, we never do. We make everyone jump through the same hoops. I have never seen any evidence or research that more paperwork for teachers improves outcomes for students.