Is there a link between Academic Achievement and Funding?
Maureen Downey with the AJC writes,
Many critics of public education contend more money doesn't matter but new research challenges that contention. A recent National Bureau of Economic Research study compared state spending starting in 1990 and found increased funding improved student outcomes.
Harnessing little-used data from the National Assessment of Educational Progress and comparing states that increased funding for their poorest schools with those that did not, researchers found,"Using nationally representative data on student achievement, we find that this spending was productive: Reforms increased the absolute and relative achievement of students in low-income district."
Note: These results only pertain to the students in the poorest districts. DeKalb has the second highest millage rate in the state and is far from being considered a low income school district.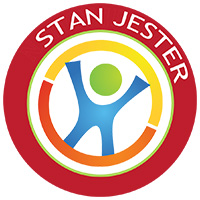 Schools in DeKalb have been failing in perpetuity. Spending on education in DeKalb has gone up 20% since 2014. The general fund budget in FY2014 was $788 million. The general fund budget for FY2017 is $948 million (and we are about to raise the FY2017 another $13 million).
Increased spending is not the answer in DeKalb. Students from low income families are no excuse. Many school districts across the state have a higher percentage of students on Free or Reduced Lunches (FRL), spend less money per student and perform better academically.
The following table lists all the school districts in Georgia in order of percentage of students on Free or Reduced Lunches. 72% of DeKalb Schools students are on FRL. Note how many schools (in blue) have more students on FRL, perform better academically and spend less per student to do it.
Note: Students from low income families perform better academically in smaller school districts. Big school districts fail our most challenged students.
Note: Before we go throwing more tax dollars at education perhaps we should examine how many school districts in Georgia get far better results, with even more students in poverty, while spending less per pupil. After we understand that, maybe we could look at meaningful ways the state should hold the bureaucrats accountable for the results they get.
| | School District | Students | Spending Per Student | % FRL | CCRPI Score |
| --- | --- | --- | --- | --- | --- |
| 1 | Baker County | 313 | $12,771 | 95+ | 59.8 |
| 2 | Ben Hill County | 3,106 | $9,100 | 95+ | 69.5 |
| 3 | Bibb County | 23,557 | $8,956 | 95+ | 60.8 |
| 4 | Brooks County | 2,043 | $9,640 | 95+ | 62.2 |
| 5 | Burke County | 4,079 | $11,928 | 95+ | 65.4 |
| 6 | Calhoun County | 636 | $11,093 | 95+ | 52.6 |
| 7 | Clay County | 245 | $14,690 | 95+ | 54.1 |
| 8 | Clayton County | 54,317 | $7,894 | 95+ | 64.2 |
| 9 | Colquitt County | 9,217 | $8,972 | 95+ | 71.7 |
| 10 | Crisp County | 3,933 | $9,370 | 95+ | 67.3 |
| 11 | Dooly County | 1,326 | $9,310 | 95+ | 49.1 |
| 12 | Dougherty County | 14,944 | $9,366 | 95+ | 65.1 |
| 13 | Early County | 2,105 | $9,593 | 95+ | 70.6 |
| 14 | Evans County | 1,749 | $9,453 | 95+ | 66.7 |
| 15 | Greene County | 2,303 | $12,457 | 95+ | 73 |
| 16 | Hancock County | 921 | $11,612 | 95+ | 59.4 |
| 17 | Jefferson County | 2,627 | $9,319 | 95+ | 66.9 |
| 18 | Jenkins County | 1,176 | $10,401 | 95+ | 56.9 |
| 19 | Lanier County | 1,676 | $9,208 | 95+ | 71.2 |
| 20 | Macon County | 1,461 | $10,329 | 95+ | 59.6 |
| 21 | Mitchell County | 2,331 | $10,343 | 95+ | 71 |
| 22 | Montgomery County | 1,228 | $8,674 | 95+ | 56.5 |
| 23 | Quitman County | 305 | $14,021 | 95+ | 64 |
| 24 | Randolph County | 925 | $11,088 | 95+ | 59 |
| 25 | Richmond County | 30,319 | $8,778 | 95+ | 62.4 |
| 26 | Stewart County | 481 | $13,377 | 95+ | 60.4 |
| 27 | Sumter County | 4,585 | $9,549 | 95+ | 60.3 |
| 28 | Talbot County | 497 | $10,868 | 95+ | 52 |
| 29 | Taliaferro County | 148 | $22,995 | 95+ | 64.4 |
| 30 | Terrell County | 1,372 | $9,726 | 95+ | 54 |
| 31 | Toombs County | 2,912 | $9,158 | 95+ | 70.8 |
| 32 | Treutlen County | 1,126 | $7,841 | 95+ | 60.7 |
| 33 | Turner County | 1,316 | $10,208 | 95+ | 71.7 |
| 34 | Twiggs County | 786 | $12,435 | 95+ | 58.3 |
| 35 | Warren County | 614 | $12,188 | 95+ | 60.5 |
| 36 | Wheeler County | 942 | $10,578 | 95+ | 74.6 |
| 37 | Dublin City | 2,399 | $10,405 | 95+ | 53.7 |
| 38 | Pelham City | 1,401 | $9,729 | 95+ | 75.2 |
| 39 | Valdosta City | 7,667 | $8,614 | 95+ | 71.4 |
| 40 | Tift County | 7,652 | $8,471 | 94.7 | 73.7 |
| 41 | Decatur County | 5,051 | $8,839 | 94.7 | 69.3 |
| 42 | Wilkinson County | 1,460 | $11,110 | 94.4 | 70.9 |
| 43 | Crawford County | 1,652 | $8,789 | 94.2 | 54.4 |
| 44 | Wilcox County | 1,154 | $9,271 | 93.8 | 72.4 |
| 45 | Telfair County | 1,657 | $8,961 | 93.8 | 72.6 |
| 46 | Wilkes County | 1,515 | $10,683 | 93.8 | 69.8 |
| 47 | Seminole County | 1,508 | $9,202 | 92.6 | 76.8 |
| 48 | Worth County | 3,218 | $8,576 | 92.6 | 67.2 |
| 49 | Clarke County | 12,623 | $11,513 | 92.1 | 66.4 |
| 50 | Atkinson County | 1,657 | $9,025 | 91.2 | 83.6 |
| 51 | Echols County | 806 | $10,133 | 90.5 | 81.9 |
| 52 | Johnson County | 1,109 | $9,043 | 90.2 | 67.5 |
| 53 | Ware County | 5,853 | $9,437 | 90.1 | 85.4 |
| 54 | Miller County | 992 | $9,562 | 90.1 | 58.2 |
| 55 | Meriwether County | 2,722 | $10,207 | 89.7 | 61.7 |
| 56 | Tattnall County | 3,606 | $8,317 | 88.7 | 71.9 |
| 57 | Grady County | 4,414 | $8,153 | 88.7 | 67.4 |
| 58 | Emanuel County | 4,079 | $8,396 | 87.6 | 71.4 |
| 59 | Peach County | 3,621 | $9,054 | 87.5 | 66.2 |
| 60 | Butts County | 3,347 | $8,501 | 86.9 | 69.6 |
| 61 | Jeff Davis County | 3,000 | $7,973 | 86.7 | 70.1 |
| 62 | Marion County | 1,407 | $8,384 | 84.8 | 70.9 |
| 63 | Pulaski County | 1,306 | $9,257 | 84.8 | 68.4 |
| 64 | Clinch County | 1,312 | $9,141 | 84.7 | 63.2 |
| 65 | Elbert County | 2,927 | $9,349 | 84.5 | 71.7 |
| 66 | Coffee County | 7,489 | $8,742 | 84.1 | 78.3 |
| 67 | McIntosh County | 1,432 | $10,516 | 84.0 | 77.7 |
| 68 | Berrien County | 2,989 | $8,858 | 83.5 | 79.2 |
| 69 | Polk County | 7,595 | $8,418 | 83.2 | 70.1 |
| 70 | Baldwin County | 5,339 | $8,527 | 83.2 | 58.3 |
| 71 | Rome City | 6,135 | $8,634 | 82.4 | 72.6 |
| 72 | Washington County | 3,034 | $9,362 | 82.3 | 70.5 |
| 73 | Brantley County | 3,287 | $8,972 | 82.0 | 77.5 |
| 74 | Thomasville City | 2,692 | $9,998 | 81.5 | 69.8 |
| 75 | Taylor County | 1,392 | $9,768 | 81.2 | 68.9 |
| 76 | Thomaston-Upson County | 4,093 | $8,896 | 81.1 | 75.4 |
| 77 | Dodge County | 3,105 | $8,831 | 80.1 | 70.7 |
| 78 | Cook County | 3,127 | $8,190 | 80.0 | 75.7 |
| 79 | Screven County | 2,170 | $9,315 | 79.0 | 71.6 |
| 80 | Thomas County | 5,502 | $8,803 | 77.2 | 75.5 |
| 81 | Atlanta Public Schools | 50,837 | $14,713 | 77.2 | 67 |
| 82 | Long County | 3,360 | $7,308 | 77.1 | 67.2 |
| 83 | Chattooga County | 2,698 | $10,109 | 76.9 | 65.3 |
| 84 | Murray County | 7,450 | $7,587 | 76.4 | 75 |
| 85 | Gainesville City | 8,394 | $7,935 | 76.3 | 70.7 |
| 86 | McDuffie County | 4,069 | $8,488 | 75.9 | 61.4 |
| 87 | Spalding County | 9,828 | $8,957 | 75.9 | 67.5 |
| 88 | Dalton City | 7,914 | $9,077 | 75.8 | 66.1 |
| 89 | Irwin County | 1,684 | $9,352 | 74.9 | 68 |
| 90 | Bacon County | 2,062 | $8,989 | 74.0 | 73.1 |
| 91 | Putnam County | 2,740 | $11,229 | 73.7 | 72.5 |
| 92 | Stephens County | 3,958 | $8,038 | 73.7 | 74.9 |
| 93 | Muscogee County | 31,097 | $8,658 | 73.4 | 69 |
| 94 | Walker County | 8,747 | $9,405 | 72.6 | 73.1 |
| 95 | Charlton County | 1,624 | $9,463 | 72.5 | 68.9 |
| 96 | DeKalb County | 101,014 | $9,552 | 72.3 | 67.7 |
| 97 | Bleckley County | 2,381 | $8,532 | 72.2 | 84.6 |
| 98 | Appling County | 3,446 | $9,535 | 72.2 | 70.4 |
| 99 | Whitfield County | 13,398 | $8,548 | 71.6 | 76.1 |
| 100 | Gilmer County | 4,142 | $9,204 | 71.5 | 71.7 |
| 101 | Lamar County | 2,649 | $8,407 | 71.2 | 66.7 |
| 102 | Candler County | 2,038 | $8,218 | 71.0 | 64.8 |
| 103 | Rockdale County | 16,311 | $9,311 | 71.0 | 76.5 |
| 104 | Newton County | 19,275 | $8,805 | 69.3 | 70.3 |
| 105 | Wayne County | 5,324 | $8,382 | 68.9 | 77.2 |
| 106 | Chattahoochee County | 852 | $10,326 | 68.5 | 67.4 |
| 107 | Liberty County | 9,520 | $9,466 | 67.8 | 72.2 |
| 108 | Lincoln County | 1,131 | $10,036 | 67.8 | 77.7 |
| 109 | Jasper County | 2,293 | $8,741 | 66.9 | 72.7 |
| 110 | Heard County | 1,920 | $9,402 | 66.6 | 86.2 |
| 111 | Troup County | 12,042 | $8,954 | 66.5 | 78.3 |
| 112 | Rabun County | 2,176 | $11,786 | 65.7 | 75.3 |
| 113 | Chatham County | 36,910 | $10,064 | 65.5 | 65.4 |
| 114 | Gordon County | 6,549 | $8,460 | 65.3 | 76.1 |
| 115 | Banks County | 2,855 | $8,829 | 64.0 | 73.8 |
| 116 | Marietta City | 9,087 | $10,271 | 63.9 | 77.8 |
| 117 | Laurens County | 6,235 | $8,520 | 63.7 | 73 |
| 118 | Carroll County | 14,414 | $8,358 | 63.6 | 75.7 |
| 119 | Commerce City | 1,533 | $8,270 | 63.4 | 77.4 |
| 120 | Habersham County | 6,840 | $9,504 | 63.1 | 76.7 |
| 121 | Bulloch County | 9,953 | $8,917 | 62.9 | 71 |
| 122 | Vidalia City | 4,407 | $5,075 | 62.8 | 70.9 |
| 123 | Glynn County | 13,021 | $9,433 | 62.1 | 78.3 |
| 124 | Madison County | 4,764 | $9,815 | 62.1 | 79.9 |
| 125 | Douglas County | 26,267 | $8,621 | 62.0 | 78.3 |
| 126 | Hart County | 3,448 | $9,042 | 61.3 | 73.1 |
| 127 | Union County | 2,692 | $11,007 | 60.4 | 78.5 |
| 128 | Houston County | 27,702 | $8,775 | 60.4 | 78 |
| 129 | Floyd County | 9,643 | $9,771 | 60.2 | 71.4 |
| 130 | Calhoun City | 4,071 | $7,268 | 60.1 | 73 |
| 131 | Pierce County | 3,521 | $8,796 | 59.8 | 83.3 |
| 132 | Fannin County | 2,943 | $10,923 | 59.7 | 77.4 |
| 133 | Hall County | 27,916 | $8,265 | 59.4 | 75 |
| 134 | Franklin County | 3,651 | $9,062 | 59.2 | 79.3 |
| 135 | Dade County | 1,995 | $9,309 | 59.0 | 78.2 |
| 136 | Webster County | 380 | $11,223 | 58.7 | 72.7 |
| 137 | Bartow County | 13,560 | $8,684 | 58.6 | 69.1 |
| 138 | Barrow County | 13,306 | $8,447 | 58.4 | 75.1 |
| 139 | Oglethorpe County | 2,131 | $9,598 | 57.1 | 78.9 |
| 140 | White County | 3,845 | $9,602 | 56.8 | 83.9 |
| 141 | Carrollton City | 4,901 | $8,337 | 56.0 | 76.8 |
| 142 | Cartersville City | 4,224 | $8,912 | 56.0 | 78 |
| 143 | Glascock County | 558 | $9,886 | 55.6 | 74.5 |
| 144 | Schley County | 1,282 | $8,253 | 55.2 | 76.9 |
| 145 | Towns County | 1,025 | $12,180 | 55.0 | 84.5 |
| 146 | Gwinnett County | 180,235 | $8,377 | 54.5 | 80.5 |
| 147 | Pickens County | 4,266 | $9,839 | 53.4 | 73.2 |
| 148 | Haralson County | 3,356 | $9,745 | 52.9 | 73.7 |
| 149 | Henry County | 42,125 | $8,330 | 51.4 | 72.9 |
| 150 | Jones County | 5,267 | $8,754 | 51.1 | 80.8 |
| 151 | Camden County | 8,797 | $8,271 | 51.1 | 81.4 |
| 152 | Lumpkin County | 3,758 | $9,070 | 51.0 | 80.7 |
| 153 | Monroe County | 3,822 | $10,105 | 50.8 | 73.1 |
| 154 | Jackson County | 7,300 | $8,971 | 50.7 | 75.8 |
| 155 | Lowndes County | 10,259 | $7,891 | 50.3 | 83.7 |
| 156 | Catoosa County | 10,599 | $9,172 | 50.0 | 77.6 |
| 157 | Social Circle City | 1,633 | $9,212 | 48.7 | 78.4 |
| 158 | Walton County | 13,495 | $8,468 | 48.6 | 77.1 |
| 159 | Fulton County | 95,248 | $10,072 | 47.1 | 74.7 |
| 160 | Trion City | 1,390 | $8,378 | 46.5 | 79.8 |
| 161 | Dawson County | 3,409 | $10,489 | 46.4 | 82.8 |
| 162 | Morgan County | 3,112 | $9,929 | 45.9 | 73.6 |
| 163 | Cobb County | 114,410 | $8,893 | 44.1 | 79.7 |
| 164 | Coweta County | 22,019 | $8,567 | 42.9 | 78.1 |
| 165 | Lee County | 6,185 | $7,881 | 42.1 | 79.2 |
| 166 | Paulding County | 28,759 | $8,506 | 41.6 | 74.4 |
| 167 | Buford City | 4,423 | $9,536 | 40.9 | 86.7 |
| 168 | Pike County | 3,335 | $7,826 | 40.5 | 70.7 |
| 169 | Effingham County | 11,363 | $8,498 | 39.6 | 81.3 |
| 170 | Harris County | 5,072 | $8,939 | 38.4 | 79.6 |
| 171 | Bryan County | 8,644 | $7,261 | 37.4 | 78.8 |
| 172 | Columbia County | 26,033 | $7,799 | 33.2 | 83.2 |
| 173 | Cherokee County | 41,536 | $8,293 | 30.5 | 78.1 |
| 174 | Jefferson City | 3,316 | $7,099 | 28.6 | 87.2 |
| 175 | Fayette County | 20,152 | $9,145 | 26.2 | 81.9 |
| 176 | Bremen City | 2,162 | $8,023 | 23.8 | 85.1 |
| 177 | Chickamauga City | 1,363 | $7,243 | 22.9 | 83.7 |
| 178 | Oconee County | 7,316 | $8,438 | 20.5 | 89.4 |
| 179 | Forsyth County | 44,529 | $7,866 | 16.5 | 91.8 |
| 180 | Decatur City | 4,714 | $11,546 | 14.3 | 86.6 |