DeKalb Schools recently released 7-year enrollment forecasts for the Dunwoody and Chamblee clusters as well as all the other schools in the district. How does the school district forecast enrollment?
Enrollment Forecasting Process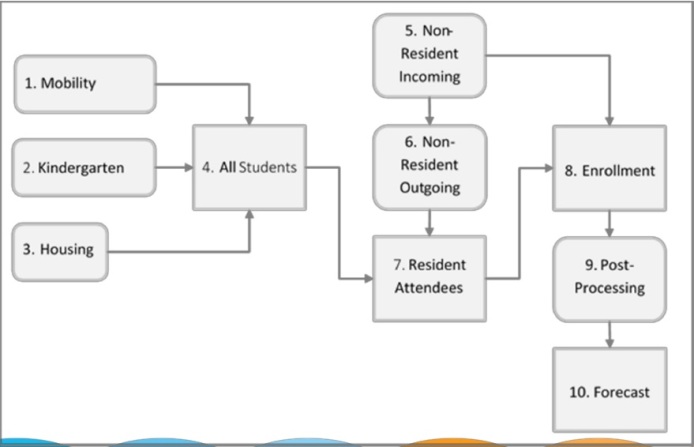 Mobility (Survival) Rates
A mobility or survival rate is based on the ratio of students in a grade to students in the previous year and previous grade. Here is an example of a Mobility Rate Table (Dunwoody ES):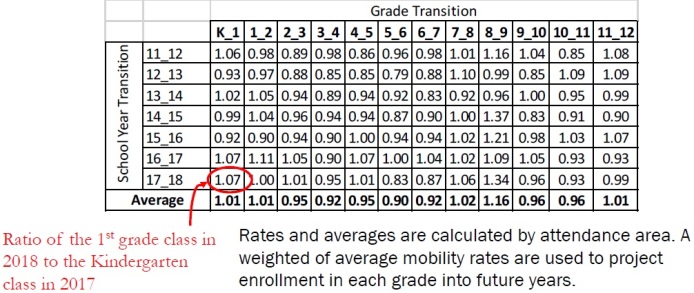 Births and Kindergarten
The average ratio of Kindergarten students to Births (6 years prior) in each elementary attendance area forms the basis for the forecasted Kindergarten.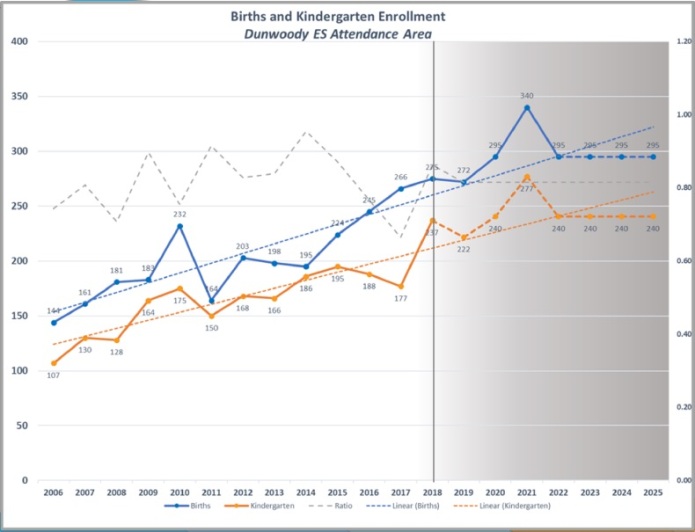 Housing – Yield Rates
Students generated by future development are projected using the average students per unit (yield rate) residing in previous developments of similar type and location.

Example:
A new townhome development with 100 units in Dunwoody ES attendance area
would be expected to yield:
16 Students at Dunwoody ES (100 x 0.1578)
3 Students at Peachtree MS (100 x 0.0279)
6 Students at Dunwoody HS (100 x 0.0624)
1 Student attending another DCSD school (100 x 0.0111)(e.g. Chamblee MS Magnet)
3 Students attending private schools (100 x 0.0277)
Housing Development
The school district uses a number of methods to determine future housing developments. They ask local jurisdictions to send them data on upcoming developments. They regularly have meetings with local jurisdictions to discuss upcoming developments. They pay AxiomMetrics for their insight into upcoming developments.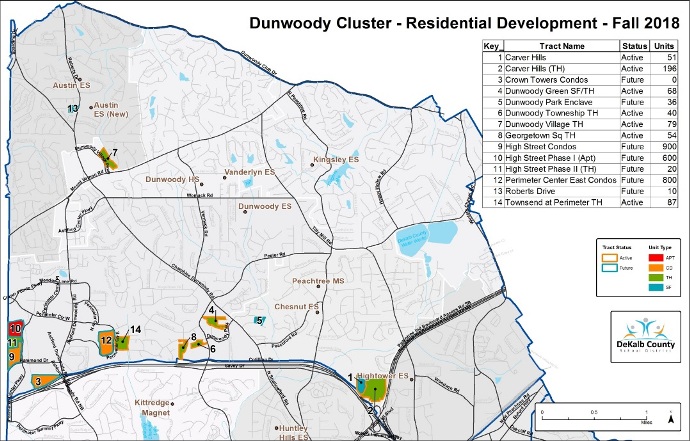 Students Living To Enrollment Forecast
After forecasting all students living in an attendance area, assumptions are made, based on historic trends, for the number of residents attending other DCSD schools and the number of non-resident attendees coming into the school.