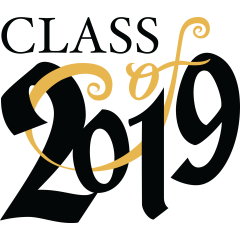 Soooo … the last day of school is May 23, 2019. Graduation ceremonies start 4 days later on Tuesday, May 28.
I hope the seniors consider sticking around for the graduation ceremonies. I'm getting a lot of feedback from parents.
Katie Frame is a parent of a senior at Dunwoody High School. She is livid about the graduation schedule and started a petition to Return Dekalb Schools Graduation to Scheduled Week. Her email to me is representative of a flood of emails I'm receiving …
My name is Katie Frame and I am a parent of a senior at Dunwoody High School. I am writing to the entire board to express my unhappiness and disappointment with the November 1 announcement of new dates for 2019 graduation. I would like the board to move the date back to the week of May 20-24 and, if necessary, holding the events at the Dekalb County Stadiums.
It is November and everyone has been planning for a ceremony that occurs the week of May 20-24, 2018 – before the end of the board approved school year. To move graduation into summer at this late date will mean that some students, parents and teachers will not be able to attend and that is not fair to those individuals or their peers and community.
Students have made job plans that start immediately following the end of the school year. Families have been making plans to come together that week to celebrate. Parents and Teachers have made vacation plans and paid deposits for the week of May 27th (the week following Memorial Day is one of the busiest travel times of the summer). Teachers may not be able to participate in graduation because they have job and summer plans that start once the school year ends. Moving this date will cause a financial burden for those that have to change work plans, flights, vacation plans, etc. and not everyone can afford to do that.
The class of 2019 deserves to be able to celebrate their achievement as a group. They deserve to have teachers and other faculty present to celebrate all they have worked for over the last four years. To move graduation at this late date ensures that we will not have complete attendance and it diminishes the full graduation experience for all DHS students, parents, teachers and families.
I am also concerned with the complete lack of communication from the district on this topic. We have been waiting for a date, our DHS sponsors and principal have requested the date on multiple occasions, and we have seen no information from the district. Our school leadership was not updated, and our parent community was not updated. To move graduation to a new week that occurs AFTER the end of the school year is unfair to everyone involved. We can certainly look at previous years that used district stadiums as facilities or move to create Regional Plans that put graduations in the hands of the regional leadership.
Thank you for hearing my concern. I hope that you can help us find a graduation solution that will keep graduation in the week of May 20-24 so that all the students can participate along with teachers, administration and parents.
The district is strangely quiet about graduation ceremonies right now. The only message I have seen from senior administration is, "We thank you for your patience. The booking of two major events by the Georgia World Congress Center during the week prior and the week ending the school year posed a bit of a challenge for all school districts needing a large venue for numerous ceremonies."
---
DeKalb County School District Graduation Schedule
2018 -2019
Georgia World Congress Center
| Date | School | Time |
| --- | --- | --- |
| Tuesday, May 28, 2019 | Towers High School | 10AM |
| | Columbia High School | 1PM |
| | Cedar Grove High School | 4PM |
| | DeKalb School of the Arts | 7PM |
| Wednesday, May 29, 2019 | Lithonia High School | 10AM |
| | Dunwoody High School | 1PM |
| | Redan High School | 4PM |
| | Clarkston High School | 7PM |
| Thursday, May 30, 2019 | Lakeside High School | 10AM |
| | DeKalb Early College Academy | 1PM |
| | Stephenson High School | 4PM |
| | Cross Keys High School | 7PM |
| Friday, May 31, 2019 | McNair High School | 10AM |
| | Arabia Mountain High School | 1PM |
| | Chamblee High School | 4PM |
| | Tucker High School | 7PM |
| Saturday, June 1, 2019 | Druid Hills High School | 10AM |
| | Martin L. King, Jr. High School | 1PM |
| | Miller Grove High School | 4PM |
| | Elizabeth Andrews High School | 7PM |
| Sunday, June 2, 2019 | Stone Mountain High School | 10AM |
| | Southwest DeKalb High School | 1PM |
| | Tapestry Charter School | 4PM |
Friday, May 17, 2019
10 AM
Margaret Harris Comprehensive School
Ceremony will be held at the school
---
RELATED POSTS
Class of 2018 Graduation Ceremonies Schedule
November 17, 2017 – All high school graduations will be held during the week of May 21-26, 2018 at the Georgia World Congress Center. This is the second year to have graduation ceremonies at the GWCC. Last year the ceremonies were on time, air conditioned, streamed online with great production value … and it better be for $300K.
My Graduation Ceremony – Open Letter To DCSD
May 10, 2017 – Georgia Wescott's Open Letter to the DeKalb County School District with her thoughts about the venue selected by the senior administration without input from the local CCHS community.
Class of 2017 Graduation Ceremonies Schedule
April 13, 2017 – Dr. Green created a District Graduation Task Force to begin looking at venues, available dates and costs for specific locations to house district ceremonies.