QUESTION: What happens to county school district property when a city annexes an area in that county?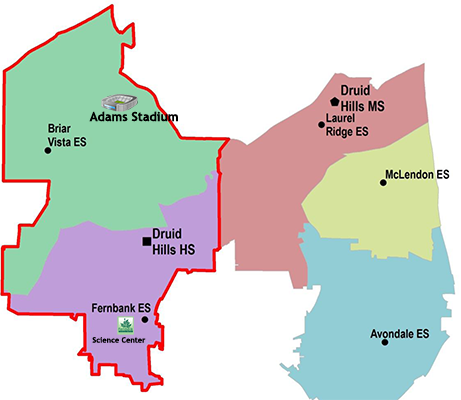 A similar question was raised involving the court case Board of Education of Fulton County v. Board of Education of College Park. 147 Ga. 776. 95 S.E. 684 (1918). Fulton BOE v College Park BOE seems to be the controlling ruling for the past century.
In this case the Georgia Legislature authorized the creation of a new College Park city school district. A portion of the city was located in Fulton County and the school lands in that area had been purchased by and were under the control of the Board of Education of Fulton County. In upholding an injunction prohibiting the Fulton County Board of Education from interfering with the College Park Board of Education's use, control and title to the school property located in Fulton County, the court said,
"Where a municipality is authorized by the General Assembly to create a public-school system coextensive with its corporate limits, a part or all of which territory has theretofore been included within the system of public schools operated by the county, forming a portion of a school district, the municipality succeeds to the control of educational matters and to the title to the real estate held as public-school property within its territory"
Furthermore, the Attorney General of Georgia issued two opinions, dated April 13, 1954, and August 24, 1961,
"Where the corporate limits of a municipality are extended so as to take in an area where a county school is located, the school authorities of the independent municipal system succeed to the control of all educational matters in such area and also to title to real estate held as public school property, in the absence of expressed intent on the part of the Legislature or in the absence of an agreement between the interested parties."
ANSWER: It would appear that if Druid Hills is annexed into Atlanta Public Schools (APS), or if any new city school districts form in DeKalb, all educational matters including taxing and title to real estate held by the county are likely to move to APS or new cities respectively.