FY14 – Actual Class Sizes

FY15 – Expected Class Sizes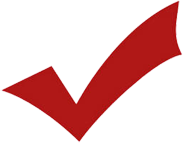 FY15 Proposed Class Size Flexibility Resolution

FY2012-FY2015 Max Class Size Chart

For the fourth straight year, the state Department of Education extended a waiver that allows school districts to exceed class size limits.
Earlier this month, the DeKalb Schools Board passed a Proposed Class Size Flexibility Resolution. The maximum class sizes, as shown in this FY2012-FY2015 Max Class Size Chart, for "9th-12th Grade Gifted" and "6th-12th Grade Remedial" were reduced by 3 students for FY2015.
Dr. Kaveous K. Preston, Director, Allotments Scheduling & Budgets, Office of Federal Programs, said the average class sizes for Kindergarten are projected to go from 23 to 21 this year.  He went on to say average class sizes for 1st through 3rd grades are projected to stay at 24,  4th and 5th grades are projected to go from 27 to 26, 6th – 8th grades from 30 to 27 and  9th – 12th from 34 to 33.  He didn't say where these numbers came from and didn't attach them to the agenda.  When contacted about these figures, Dr. Preston responded that class size averages were part of the narrative and "[his] narrative is not a part of the agenda or a supporting document. "  I have Open Records Requested this data and will follow up.
The Proposed FY2015 Budget Presentation included a discussion on the "FY2015 Proposed General Fund Budget (As proposed on 05/05/14)" (also known as the T-Sheet).  In it was an $8 million dollar line item for "Class size reduction – increase of 100 teachers, media specialists, and other school-based personnel based on school allotments." Dr. Bell, CFO of DeKalb Schools, described the line item as,
"Traditionally we have over spent in salaries. Finance would budget salaries by the jobs file. Dr. Preston would work on allotments. Often times the two didn't match up. This year we compared allotments with the jobs file first. What came out of it was the potential need for an additional $8M. That has been added to the budget. It could accommodate up to 100 additional teachers."
I'm not sure what that means, but I don't expect class sizes to go down in the Fall.
---
[glossary slug='fundingsize']Funding Size[/glossary]: the number of students that will earn one teacher's state base salary.
[glossary slug='maximumsize']Maximum Size[/glossary]: the highest number of students that can be in a class and allow you to count them for FTE purposes